If you've felt lost, frustrated, or overwhelmed while trying to build an SEO strategy for your business, you're not alone. There are thousands of SEO blogs, articles, webinars, and videos covering every aspect of SEO, from initial keyword research to highly technical optimization.
however, they rarely do a good job of presenting information in an orderly, easy-to-follow format. Even experienced SEOs often feel like they're trying to "boil the ocean"—that there are simply too many keywords to research, too many factors to consider, and too much work to do.
This is where a good SEO book can be your lifeline. The biggest advantage of an SEO book is its structure—by simplifying, summarizing, and presenting SEO knowledge to you in an orderly, self-contained format, the best SEO books will walk you through creating an organic growth strategy for your business.
This structure and guidance will give you a much better chance of successfully creating and implementing an SEO strategy for your website, which is what really matters.
We've compiled a list of the best SEO books for 2020 by some of the most respected names in the industry. And we know what you're going to say—"Search engines are constantly updating their algorithms, so aren't these books outdated or soon going to be?" Yes and no. Many of these books come out with new editions yearly, so we usually recommend picking up the most recent edition. However, while some of the details may change, the core concepts and principles of SEO, such as identifying organic opportunities, keyword research, audience targeting, etc. have remained mostly unchanged, so the information contained within these books will help you rank higher in search engines for years to come.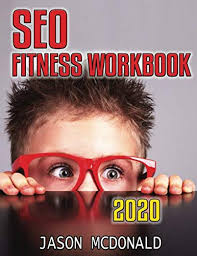 1. SEO Fitness Workbook: The Seven Steps to Search Engine Optimization (2020 Edition)
by Jason McDonald Ph.D.
This new, hot selling book is a revised edition by Jason McDonald, the SEO guru. The updated book promises top Google and Bing rankings. The author helped thousands of people offline and online. He uses the 'Seven Steps to SEO Fitness' to make you SEO fit. In his 7 steps, the author lets you define your goals, then keyword research to find high value keywords, on-page optimization, content marketing, off-page optimization, metrics with Google Analytics and learn from different resources. The book also provides many resources to access free tools for you. Read the reviews. You'll find it is a high star rated guide!
A reader of this book says, "Jason has done an amazing job with this Workbook which has helped me a lot. I have been on many if his webinar's where I have learned very valuable information in learning what SEO is all about…."
2. SEO 2020 Learn Search Engine Optimization With Smart Internet Marketing Strategies Paperback
by Adam Clarke
It will be a secret if you could rank high on Google and earn tons of site traffic. If you want to succeed in this year, you should work with a difference. Read this book and know the secret from the well known author. Links are still the strong factor for getting high search engine ranking and traffic. The book is talking about effective link building methods without Google penalties. Find valuable lessons on social media hacking, getting money keywords, schema.org and more. In this best seller book, you'll also find 25+ little known SEO tools used by internet marketers. You'll learn the insights of Google's algorithm and how to rank your site at the top, recent Google updates of Mobile First Index, Google Speed update, Google Hawk update, Google FRED update and others, Google updates and steps to recover from Google penalties.
3. The Art of SEO: Mastering Search Engine Optimization 3rd Edition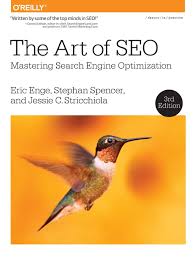 by Eric Enge, Stephan Spencer and Jessie Stricchiola
This was the world's most popular book and, currently, the 3rd edition of this book has been released and now available to buy. Read it and learn how the three authors tell about up-to-date and most effective techniques of search engine optimization for this year. Due to its popularity, the new book is one of the bestsellers in the subject. Click on the book title link above and learn more about the book and reviews. A must-have book for beginners and advanced!
4. SEO For Dummies (For Dummies) 7th Edition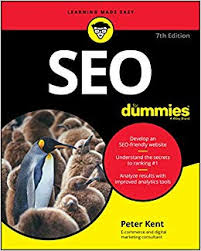 by Peter Kent
This is the newest edition of the book published in 2020. It shows how to create a website that ranks high and brings huge traffic. It teaches you how to build a search engine friendly site, to register your website to directories and indexes, to use analysis tools for tracking results and link popularity and to advertise through pay-per-click ways. In this book, discover effective content writing techniques, social media techniques and search engine ranking techniques. Learn voice search optimization and other tips, tricks and secrets from SEO masters. A great book from Peter Kent, the renown SEO specialist!
A reader says, "GREAT book! Unlike so many books on SEO, this one is NOT full of author self-promotion or marketing hype. The author gives you both a broad — and deep — overview of the topic…"
5. SEO For Beginners 2020: Learn and Develop a Strategy for Search Engine Optimisation and Grow Your Business With Google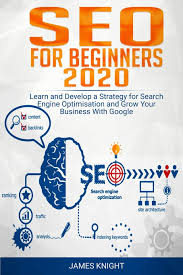 by James Knight
Written in easy language for beginners, this guide covers the little known secrets of search engine optimization, tools you need to use, best strategies, and tricks to appear in Google first pages and grow your business online.
Learn what SEO is, on-page and off-page strategies, tips to double your traffic, 7 powerful tips to improve discoverability, tricks for local businesses, Analytics, Google Ads and other advertising, plus much more. This latest book is a new addition in this top 10 list. Read it and find what's new for you.
A reader says, "This is a strong asset on SEO streamlining!!. I have an essential understanding of SEO as of now however it's ssoooo hard to find an asset that assembles everything across the board place. I feel like this book covers the inner round of SEO so I have a vastly improved understanding of the principal information."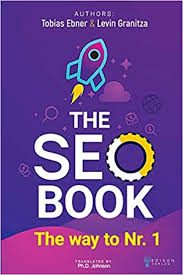 6. The SEO Book: Search engine optimization 2020
by Levin Granitza and Ebner Tobias
This is also a new addition in our best books list. You will find in this edition – Google ranking tips, free SEO audit and analysis, Google secrets, competitive SEO methodologies, on-page and off-page optimization, local SEO, page speed improvement, black hat SEO, keyword research, structured data creation, voice SEO, content marketing, SEO benchmarking, social media and more. With new insights and result-oriented approaches explained in this guide, it is really worth-reading for trending success in 2020.
One of the users say, "I've been using a WordPress website for a few months now and so far I've had the problem that only a few visitors know my pages. I searched for a solution and did not know how to solve the problem. A lot has happened since I got the book. I'm getting more and more visitors every day. In addition, the ranking result in Google has increasingly improved."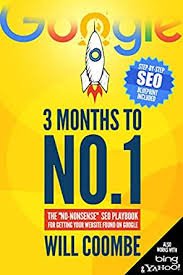 7. 3 Months to No.1: The "No-Nonsense" SEO Playbook for Getting Your Website Found on Google
by Will Coombe
This is a new entrant in our top 10 listing. This book includes free video tutorials and SEO blueprint from the author having 7 years in the SEO career.
In this book, you'll read a step-by-step SEO blueprint and checklist required to rise your website up to the very top of Google in 3 months. From this new book, you'll learn great SEO secret, finding profitable keywords, WordPress SEO, easy link building tactics, content marketing, social media marketing, local SEO, e-commerce SEO, Google penalty diagnosis and avoidance and more. A nice new read!
8. SEO 2020: Actionable, Hands-on SEO, Including a Full Site Audit (Webmaster Series)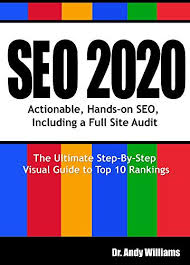 by Dr. Andy Williams
This book is an advanced guide in search engine optimization and one of the best sellers on Amazon.
The recently published book tells you the pure white hat SEO you don't need to fear of Google slaps in future. Your SEO may kill your rankings if you follow wrong and outdated techniques.
Andy is my favorite SEO author since long. The author teaches you how you can achieve top Google rankings based on his tested and future proof techniques. A right mind-set to stay up-to-date, building links valuable to Google, writing high quality content and focusing on your site authority are the mantra of this book to achieve the goal despite any Google Algorithmic changes in future. As I witness, the author has a decade long experience in the field of SEO. Highly recommended book with a full site audit tactics to build a strong site Google will love to rank!
9. How To Get To The Top Of Google in 2020: The Plain English Guide to SEO
by Tim Cameron-Kitchen
The updated edition offers you some of the best SEO practices you should include in your strategies. Discover from this book – 4 ways to appear in Google first page – ways to identify keywords to boost traffic – avoiding SEO pitfalls – the exact process to generate 3,450 leads a month – backlinking from newspaper sites and social media platforms – developing a comprehensive strategy – 3 key metrics to ensure a long term improvement and much more. A growing best selling book at Amazon!
One of the reviews says, "This book is full of invaluable SEO information that you can use immediately. Definitely worth the time spent. I highly recommend it."
10. SEO for Growth: The Ultimate Guide for Marketers, Web Designers & Entrepreneurs Paperback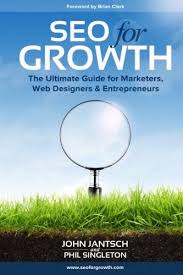 by John Jantsch and Phil Singleton
I want to recommend this book to beginners. This is a perfect book for beginners who want to rank their sites at top Google places. You'll learn complex SEO lessons in easy ways with this new book.
Learn about search engines, algorithms and changes to adapt the complete SEO mindset. In this book, the authors teach you how to find your customers, how to build relationships with them and how to get conversion. Bonus eBooks included are Local SEO, Traffic Generation Tactics and WordPress Website Optimization. Highly recommended new book!
One of the readers say, "Terrific expose on SEO optimization & marketing! Phil's & John's SEO marketing expertise is obvious. Easy to read & loaded with SEO insight! Web designers will find a a bucket load of useful tools & tips."
11. SEO Step-by-Step – The Complete Beginner's Guide to Getting Traffic from Google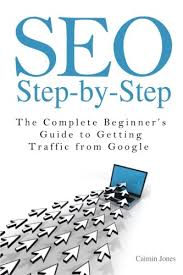 By Caimin Jones
This book is a precious source on search engine optimization primarily because it's written by a person who has been using all the featured SEO techniques for more than 15 years now keeping his own business flourish and constantly expands.
So you can be 100% sure the author knows what he's talking about.
The book concentrates on explaining the specifics of SEO when dealing with the Google search engine and its regularly improving indexing algorithms.
The first thing you will learn is keywords, how to choose them, and how they should be used to make your website more valuable to search engine bots and your visitors.
Moreover, you will find useful tips on how to create high-quality content that would be actually interesting to see.
Apart from that, you'll be shown various technical on-site optimization techniques to increase its load speed and provide complete user-friendliness, which will inevitably drive more traffic to your storefront.
12. SEO Expert Strategies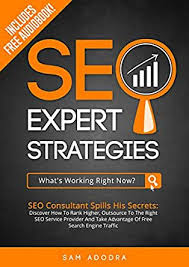 By Sam Adodra
Despite having been published in late 2014, this book is still considered a relevant source of effective SEO. The author presents proven SEO tactics that are being used by experienced SEO experts and consultants all over the world.
Moreover, each of the covered tactics is claimed to be successfully adopted by any small business owner with ease.
The greatest motivation this book sets before its readers is one simple fact: people got busier but they also got smarter, so if you want your content to be found and appreciated, you'll need to cooperate with a big gorilla called Google.
Once you make it possible for the search engine to find your website relevant, you will definitely make it fast to the front page of the search results list.
With the help of this comprehensive guide you will learn:
how to distinguish organic search from paid one and what kind of traffic you are going to have by investing in each of them;

specifics of search engine operation and how you can adapt them to legally optimize your website's ranking;

useful tips on making your website better but not too much;

how to build authority on the web and make people talk about your products and services in the most natural way;

different ways of analyzing your niche competitors and outperforming them by adapting the best of their marketing practices;

how to use Google business online tools to get more visible in search engines;

Google penalties troubleshooting.
13. Ultimate Guide to Link Building: How to Build Backlinks, Authority and Credibility for Your Website, and Increase Click Traffic and Search Ranking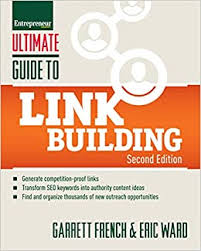 By Eric Ward and Garrett French
Eric Ward was a link building pioneer who laid foundations for modern link building. As one of the industry's greats, it makes sense that he would write a book on the Ultimate Guide to his craft.
In this book, Ward detailed his processes for finding effective links. Things like link opportunity analyses for your niche, how to manually qualify link prospects, and more.
He also talked about link acquisition strategies like:
Designing your own link building campaign from scratch

Conducting effective link opportunity analysis for your niche

Diving deep into link prospecting

Diving deep into competitor backlink prospecting

How to qualify link prospects

Relationship building

Market analysis for creating highly linkable content

Six link building lessons from the experts
14. SEO Myths and Half-Truths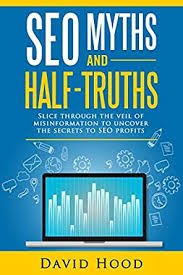 By David Hood
This book is unlike other SEO books listed above. The book discredits all the speculative theories regarding SEO and its power to get one's business to the top of Internet awareness.
The author tries to prove that seeing search engine optimization is solely a doubtful practice with no obvious outcome for a business is never going to be any help for bringing you to success.
On the contrary, he is experienced enough to claim that SEO can indeed give good results but it requires things most people often miss from their focus – consistency and time.
Just like many other business-related practices aimed at steady growth and development, SEO is exactly the same kind of activity but having no universal formula for each particular case.
This is why you need to explore it thoroughly and from different angles – thus you'll be able to build the strategy that will suit you best.
To help you stop being confused about certain SEO tactics, the author presents each of them as only one of the numerous ways of improving your website's presence online.
How long it takes for your business to grow will only depend on how you use them. And, bearing in mind popular misconceptions about the topic, you will become better prepared for success than others.
15. The Link Building Book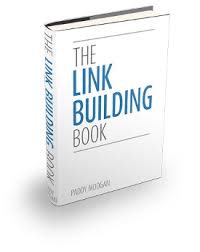 By Paddy Moogan
Paddy Moogan is a well-known link building professional. He is responsible for writing one of the most comprehensive works of writing on link building I've ever seen.
From the basics to the history of link building, to planning and executing link building campaigns, to a wide variety of techniques to add to your link building arsenal, Moogan dives deep into a plethora of exciting techniques you can acquire.
While this book was written in 2015, purchasing the book will give you a significant edge with updates when you purchase the license.
16. SEO Help , 20 Practical Steps to Power your Content Creation, Marketing and Branding in the new AI World of Google Search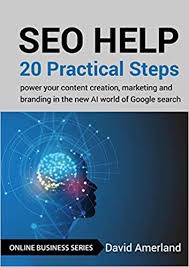 he original SEO Help kicked off the trend for down-to-Earth, practical SEO advice that helps your online business succeed. The previous edition of this book won Book Authority's "Best SEO Book of All Time" award.
Substantially revised with 80% new content this edition builds on the tradition of practical, actionable SEO tips and practices that take full advantage of changes in Google's search to help your business succeed. This edition of SEO Help, tells you what to do, when and how in order to make sure that every item of content you create, whether that is text, video, podcast or graphic; works in your favor.
In this edition of SEO Help you will also learn: How the increasing use of artificial intelligence (AI) and machine learning affects search, marketing and branding (and how to take advantage of it all). What the fragmentation of search means to your brand and your business and how to make the most of what you currently do.
What to do to make your brand stand out from the crowd without increasing the output of your content creation efforts. What to do to increase trust in your brand and the content you create in a time of negative news stories and fake news. How to better use Google's Knowledge Graph (KG) to increase the trustworthiness of your digital presence.
Why marketing and branding cannot be separated from search and your business' SEO practices. How to leverage the fragmented social media landscape to your advantage. How to future-proof your business against constant changes in search.
The true impact of Google's mobile index on your digital business. What feasible shortcuts exist in search marketing and branding. Like before, each chapter is thin on theory and heavy on practical steps you need to take. Like before, each chapter ends with a full practical-steps guide you should be implementing to make sure your business stays viable.
DADE2:

We are a business class cloud service provider in Europe. Our services are provided in the world's leading data centers in Europe and America. With very reasonable cost and excellent quality. Contactus