IT Strategies

Success stories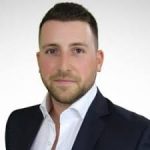 MARK PHILLIPS - International Insurance Broker (CTO)
It was becoming extremely complex for us to manage the exponential growth of data while keeping security on the verge. I've to say that the guys at Dade2 did an amazing job, from the preliminary Information gathering, to the onsite assessment of the current environment till the design of the adoption roadmap and the real migration.
JOCO GONZALEZ - Zuliatec (CEO)
Dade2 Support has been very good since we have required support late at night and on weekends, and we always get a very fast and competent support. They always give us advicing on best practices and provide us with full detailed report after each support request and everything is well documented. The truth is that they are a team of highly trained professionals.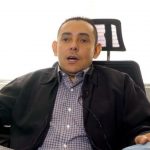 RAFAEL NIETO - Banco BHD León (IT Manager)
Due to a recent acquisition we went through, and the time restraint we had on moving data from our current solution based on 2003 to a new Cloud solution supported by Dade2 team.We also requested Dade2 to upgrade our systems along the way and this was done with zero downtime and no involvement on our side. The whole migration was handled with great professionalism by the crew at Dade2.